Book: Who What Wear – Celebrity and Runway Style for Real Life by Hillary Kerr and Katherine Power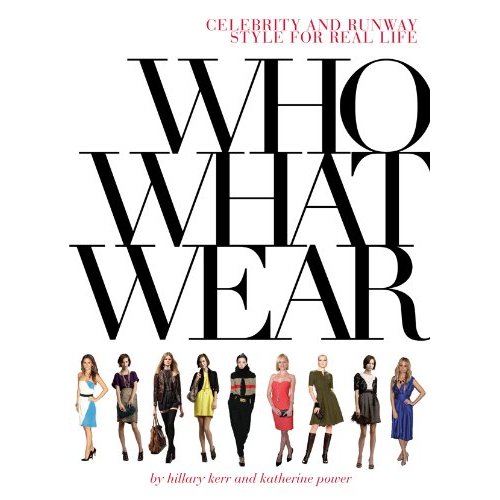 The book is broken out into 10 chapters that cover a variety of fashion-related topics.
Some highlights:
Style by Inspiration: Creating and interpreting you own Inspiration Boards. Designers do it every season; we should, too!
Not Every Trend is for Every Body: They encourage readers to find a "celebrity doppelganger" with a similar build and stature and see what fits look good on them (let the celebrities do all the work!)
Runway to Real way:  Provides a framework for interpreting runway shows and how to take elements from a show and apply to to an everyday wardrobe. Looking at a collection holistically and listing out the elements in each of the 5 checklist points (Colour, Fabrics, Prints & Patterns, Accessories and Themes) is a easy way to pick up the vibe and work it into your wardrobe.
Investing in Trends: Lists off basic staples and focuses on tips on which trends to splurge on and which to buy in a thrifty version.
Cycle + Celeb = Trend: This talks to how celebirites influence trends and vice versa. The trickle up-the trickle down. Short answer: inspriation comes from everyone, everywhere.
The Time-out Corner: When a trend is overly saturated they recommend shelving the quality (designer) pieces until it's fresh again (cycles can run ever 15-20 years or more frequently)
In the Beauty Closet: As with fashion they recommend trying new beauty looks each season to look current.
What to Wear Where: Specific outfit examples for different occasions: On a Plane, Casual date, Meeting the Parents, etc.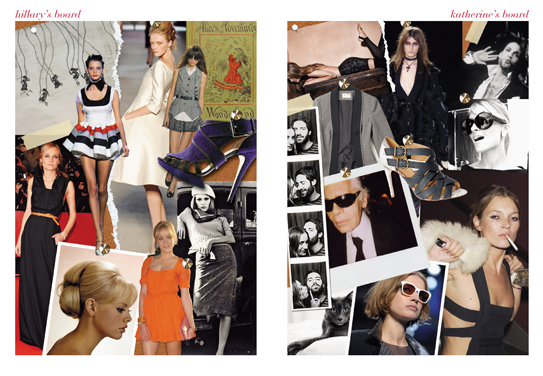 As a fan of their site: whowhatwear.com I was excited to see what the book had in store for readers.
The book was a quick read with lots of pictures to help show thier ideas.
I found the styling somewhat simplicstic (not a lot of wow – that's so creative – I can't wait to try that!) and they didn't tell the reader where they got the pieces (this is often found in other styling books and on styling blogs). This was really frustrating as some of the pieces were really cute but without a "where to buy section" the reader is left in the dark.
The font was really small at times, making it challenging to read. I would have enjoyed larger type face (and I have 20-20 vision!)