Last week by chance I found a new little shop in Gastown: Community Thrift & Vintage. It's across from Army & Navy at 41 W. Cordova St. and has been open for just over a month and a half.
"Community is a social enterprise clothing shop providing employment opportunities in Vancouver's Downtown East Side while donating all profits to charities." How great is that?
I was invited back for their official grand opening party. I went with my friend Tiffany and found her some amazing pieces that she bought: a gold clutch with a "bow" clasp, a fire engine red leather bag with a wrist strap and a pair of yellow stripped hot pants – trust me she can pull them off. You can see the clutch on her latest post. I bought this silk floral shirt there for only $7 and I wore it to the opening event with this skirt.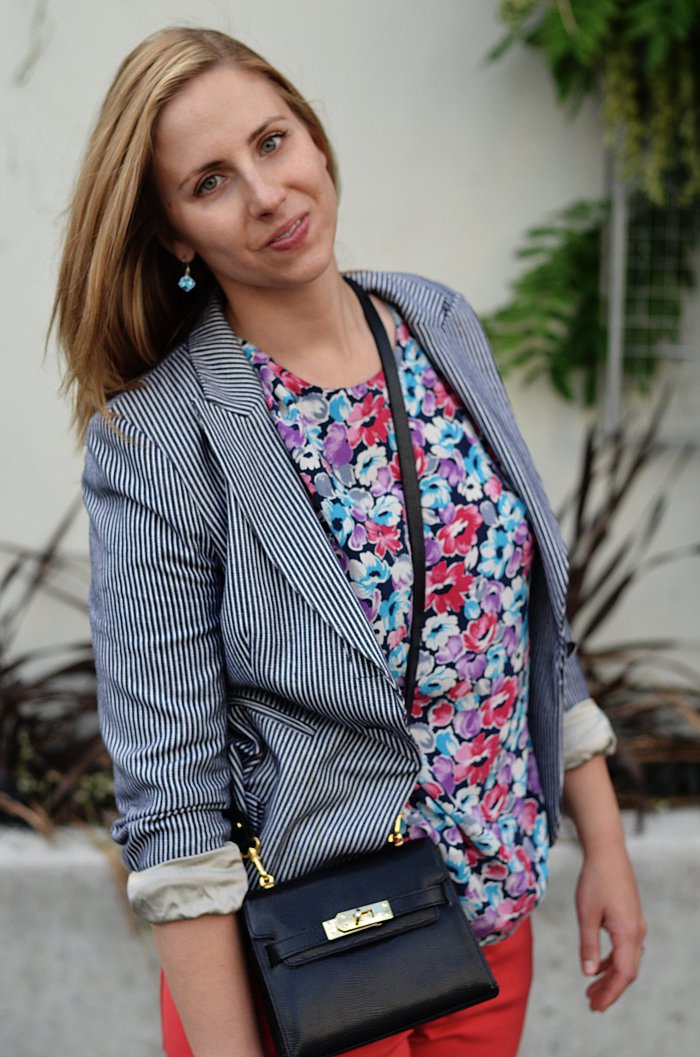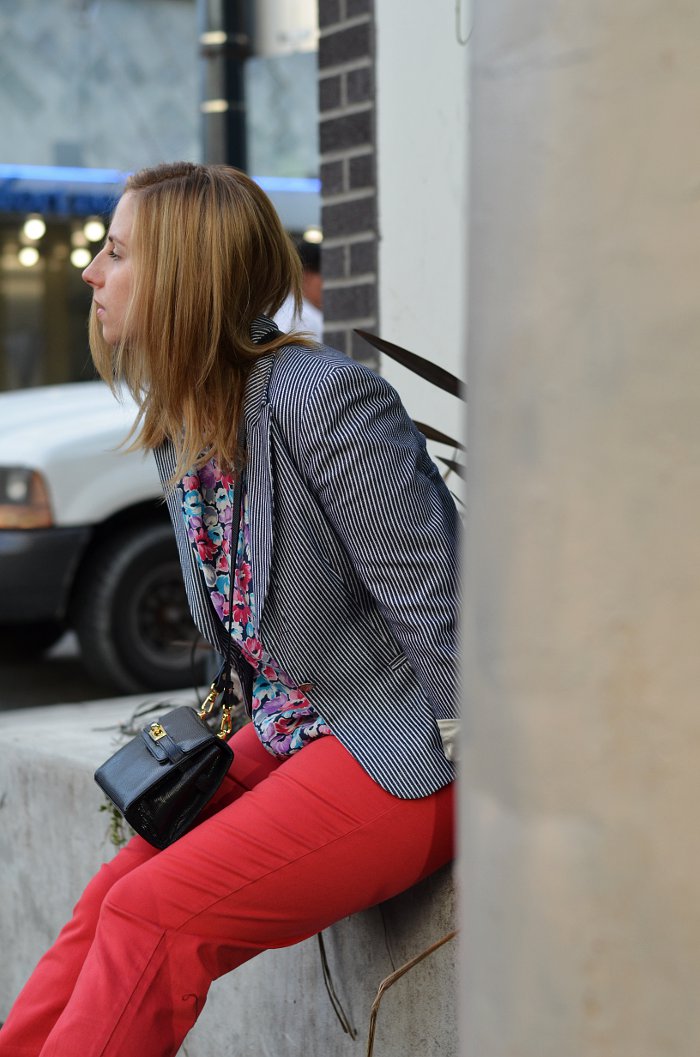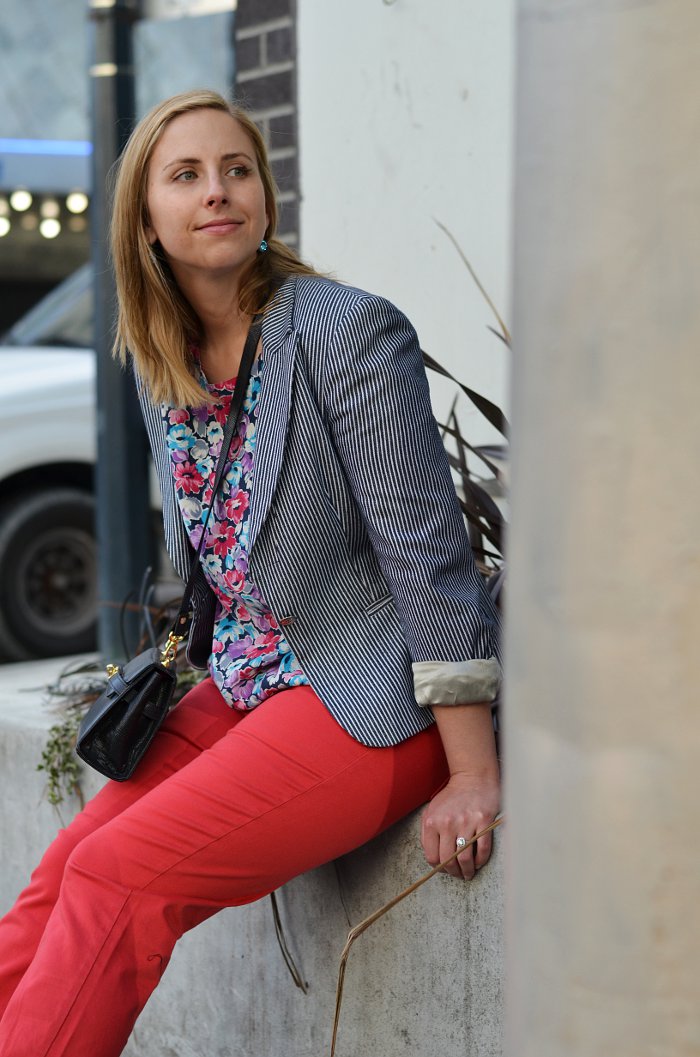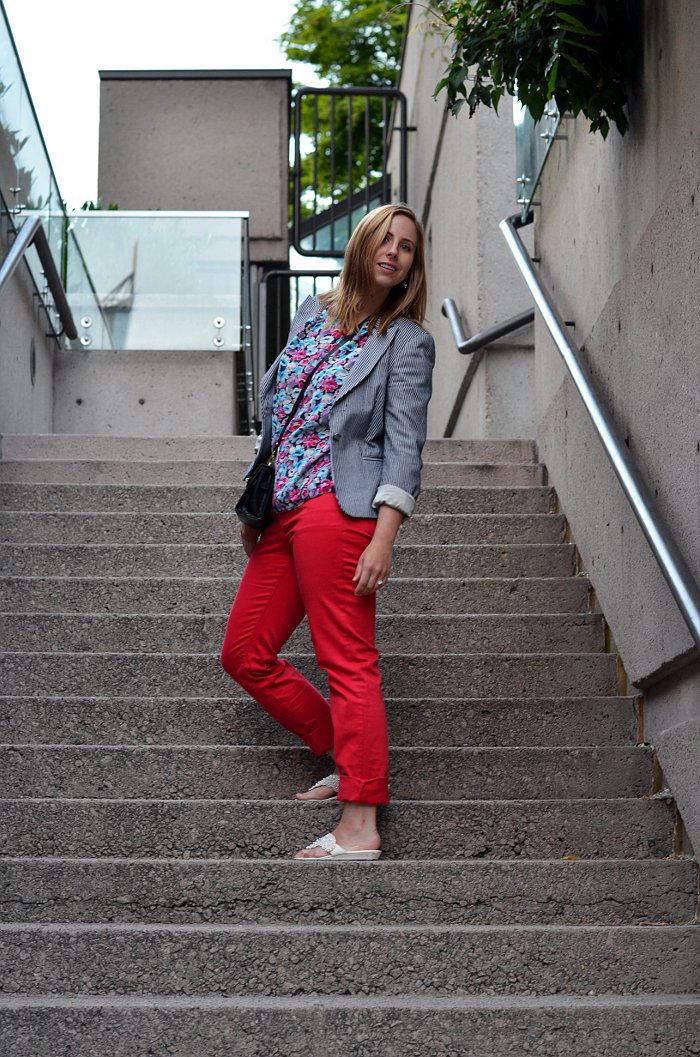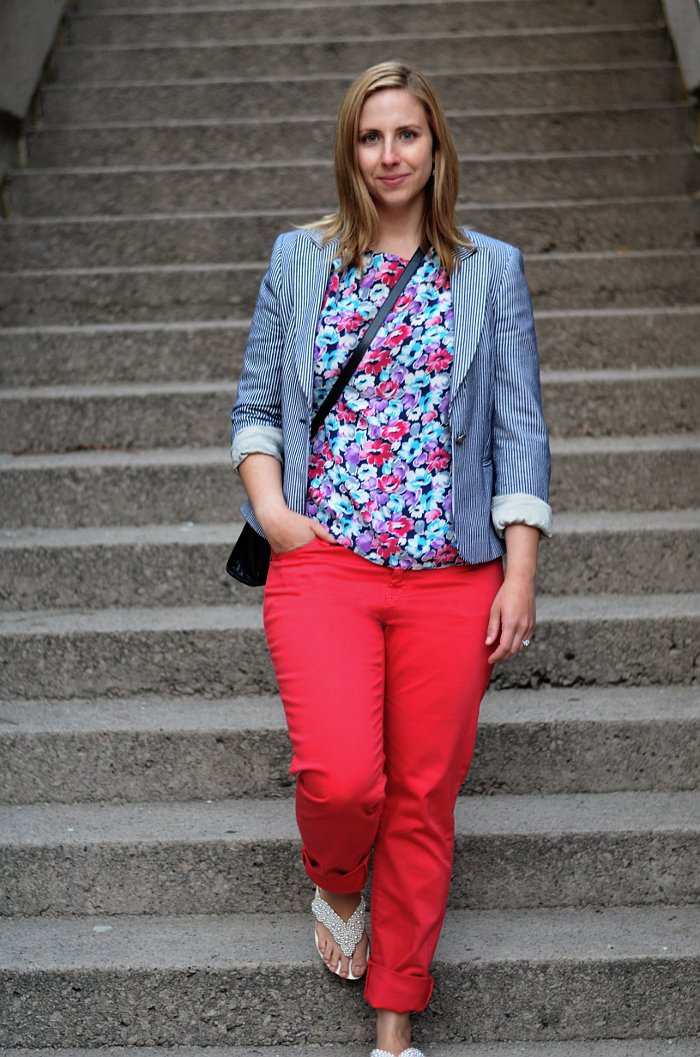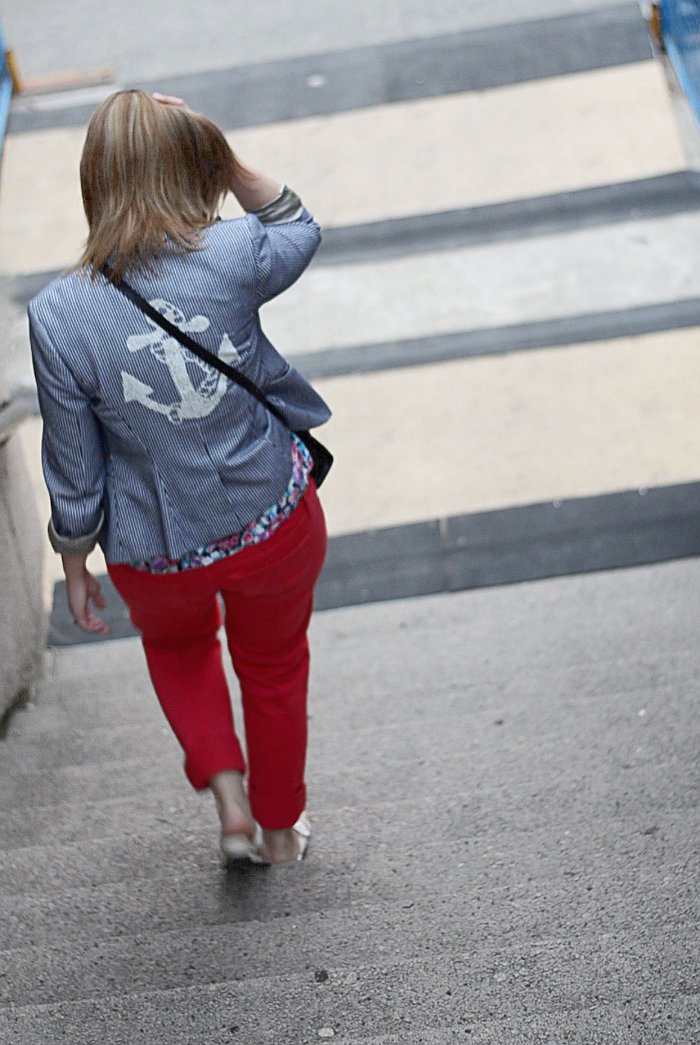 Blouse: Anna & Frank (Community), Jacket: Glamour Campaign, Pants:  (BDG) Swapped, Flip Flops: Thrifted, Bag: Zenith, Earrings: Nikko