Sometimes it's fun to be on trend.
Buying a few trendy things each season can help a wardrobe feel fresh and new again. Best part is we don't have to break the bank doing it with shops like H&M that churn out of-the-moment pieces all the time at affordable prices. An important point I heard a long time ago that I keep in mind each season is to not worry about trying every trend because if we miss one, there will be another one right around the corner.
A picture of me at Eco Fashion Week is in the current issue of FASHION magazine in the floral pants spread. Taken by the talented Peter Jensen on Day 1. The first day was sponsored by Value Village so I chose  to wear pieces that I'd gotten from the store.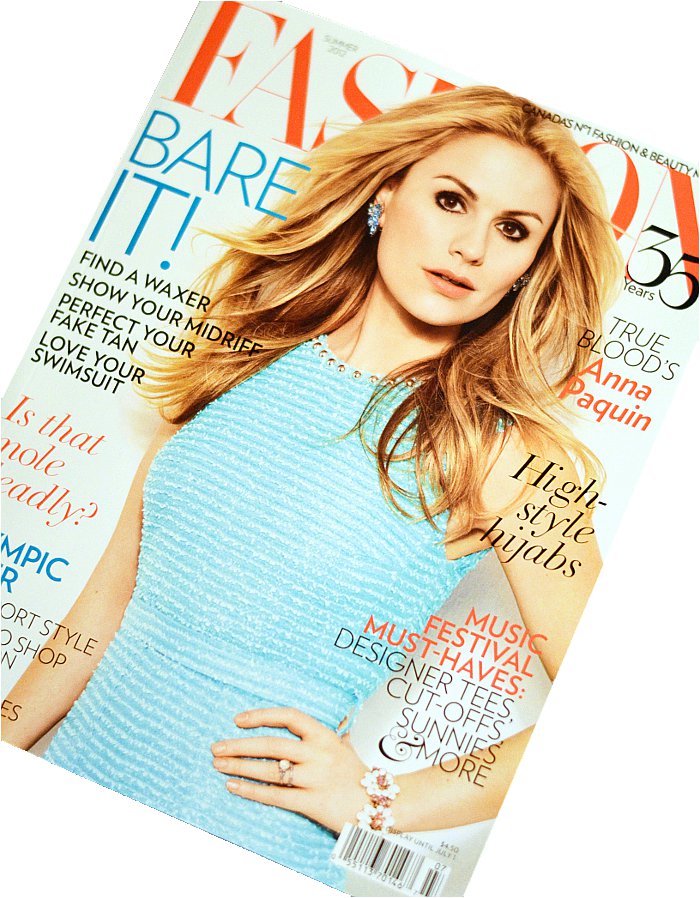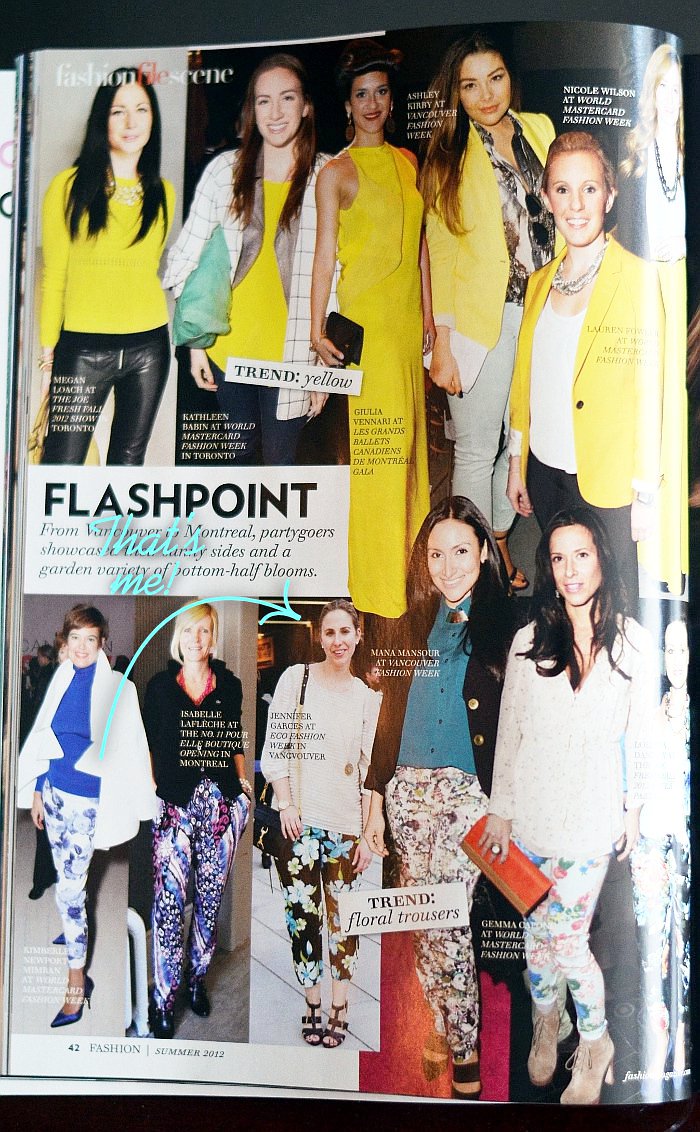 These pants I found in Maui, HI. I think I wanted to take a bit of the island colour home with me. I loved the print but the cut was flared. For $10 I thought I'd take my chances and my first fashion mate project was to taper the legs down to a straight cut.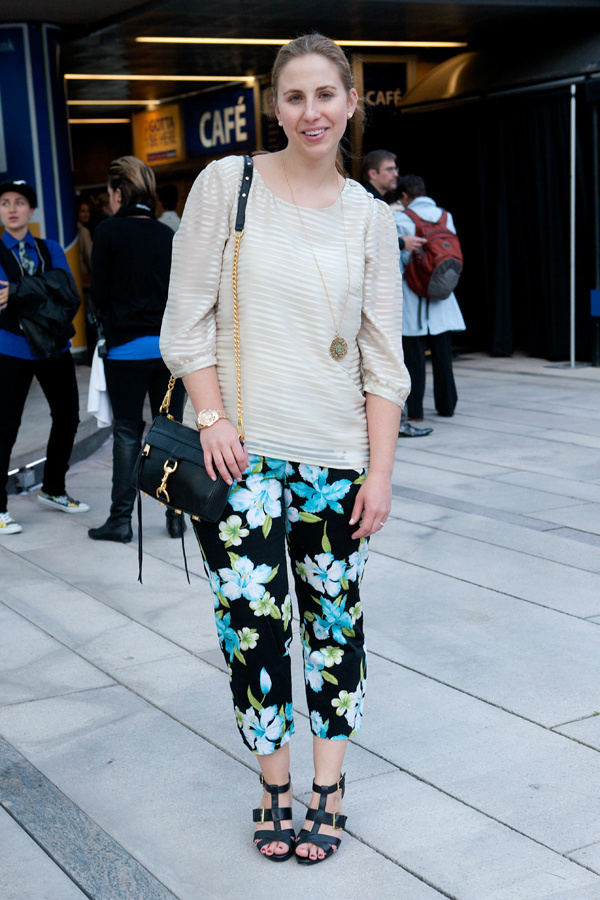 Top: H&M (Value Village)
Pants: Caché (Savers – Same company as Value Village)
Shoes: Eüro Soft by Söfft (Winners– last year) See again here, here and here
Bag: Rebecca Minkoff  Mini Mac (New on ebay!), Watch: Fossil, Earrings: Target, Pendent: Heirloom from my Grandmother