"The Idea is to pay attention to an era, not to replicate it exactly." – Sarah Gallop
While this quote may have been found in the current issue of Homes & Living magazine I believe it can be applied to wearing items from different eras and decades in a refreshing and current way. Making old look anything but – in fact we have the potential to make it look better than new (and totally original to boot)!
When people think of thrift shopping different things comes to mind – and maybe not all positive. But buying used can mean significant financial savings, finding truly one-of-a-kind items, as well as being good for the environment (talk about win-win-win). There is however a time investment necessary (always be sure to check quality/condition) and it wouldn't hurt to enjoy the hunt. Who knew recycling could not only feel good but LOOK so good, too?
To illustrate my point I styled 12 different looks (on my judy dress form) from some of the many thrift/vintage/consignment/charity/swap/flea market-found items in my own personal wardrobe. Most of them I've acquired since moving to Vancouver some 6+ years ago or so and some I've had for even longer than that. I've done my best to recount/recall where I acquired each and every one of them to the best of my memory.
I have been "green shopping" for nearly a decade now, ever since I  first started my post-university career in advertising and needed to look office-professional and wanted to do it without spending my entire pay cheque. The thrill I got from it (not to mention the unique treasures I've found along the way) have kept me coming back ever since.
Perhaps seeing these looks might inspire others re-think (and recycle) gently used fashion in new and creative ways.
Before we retire those warm and wonderful winter coats for the season here are the first 4 looks. I'll be sharing the next four shortly. So stay tuned!
Coat: vintage – no label (Value Village) Scarf: no label – wool (Salvation Army), Brooch: Chanel (Flea market), Clutch: Aldo (My Sister's Closet)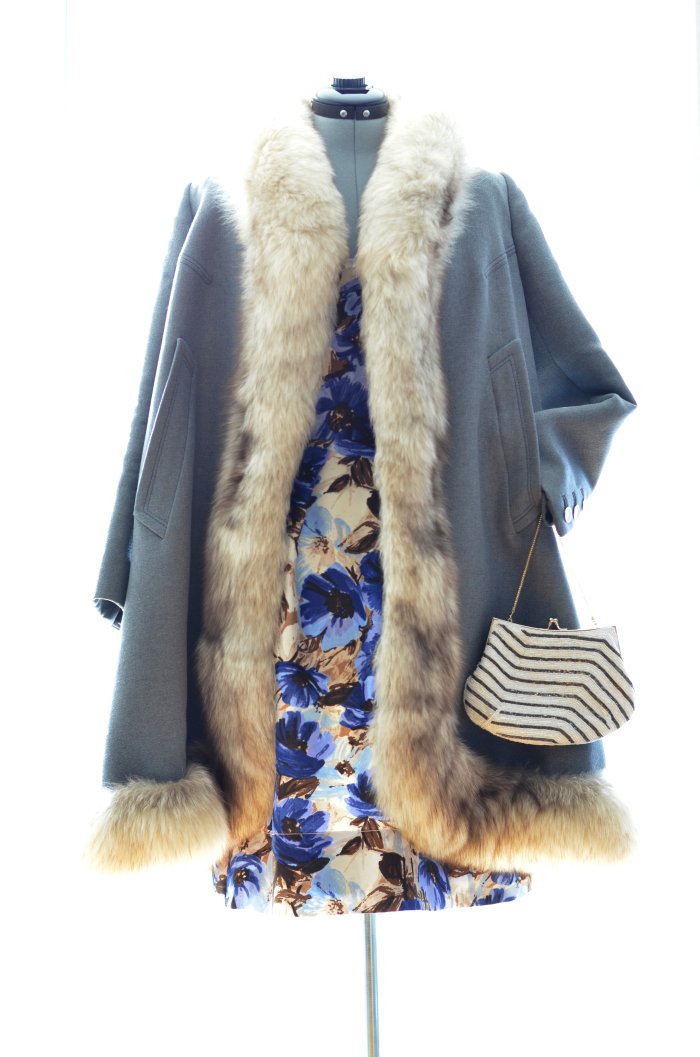 Coat: vintage Jack Goldstein couture – made in Canada. This past year I updated the buttons on the sleeves with new ones from Dressew Supply – an easy thing to do if the fastenings aren't ageing as well as the rest of the garment or if you don't like the buttons the piece came with. (Value Village), Dress: Banana Republic (Front & Company), Bag: No label – Vintage 1940's (Deluxe Junk Company – now closed) – This was the purse I used for my 2011 wedding.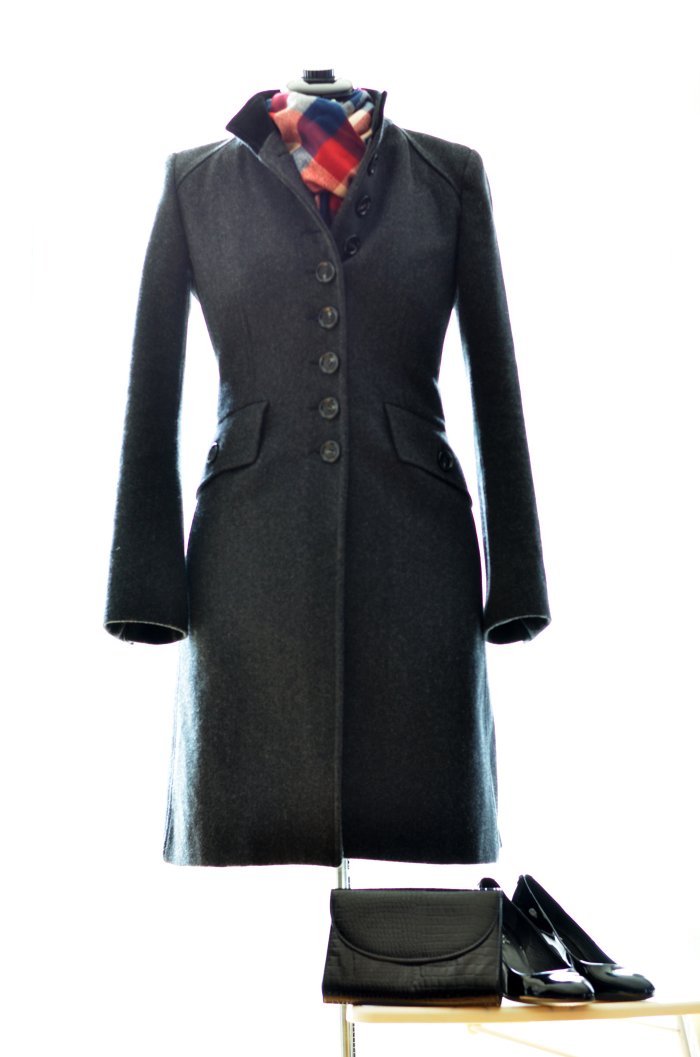 Coat: Zara (Salvation Army), Scarf: no label (The Hanging Rose), Clutch: Calrelli – made in Canada (Salvation Army), Shoes: Geox (Wildlife Thrift)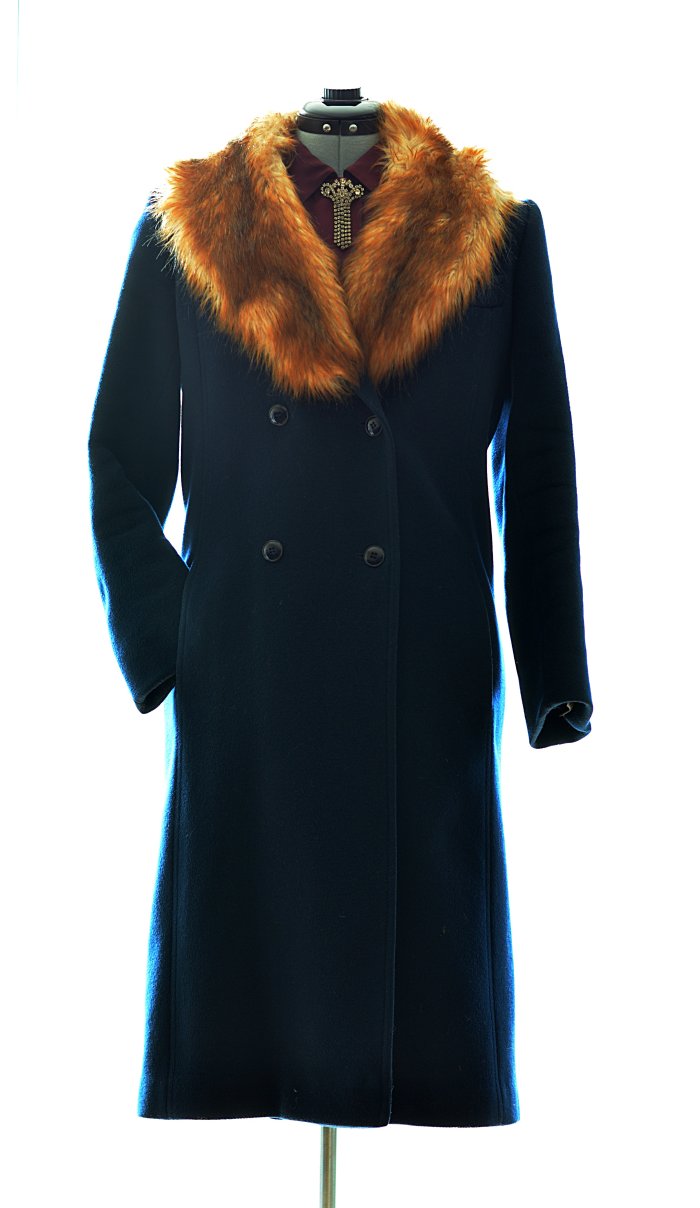 Coat: Lindzon – made in Canada 100% pure virgin wool (Salvation Army) Faux Fur Collar: H&M (Value Village), Brooch: no label (Salvation Army), Blouse: Jones New York (Salvation Army)